Washington: State Gets More Applications For Growing Marijuana Than For Selling It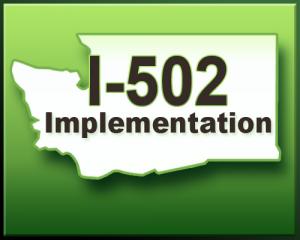 By Steve Elliott
Hemp News
Based on the first week's worth of applications, Washington state has more than enough people interested in getting licenses to grow marijuana. But so far there are applications for fewer than half the number of cannabis stores allowed by state regulations.
The application period for those who want to grow, process or sell marijuana in Washington state under the implementation of legalization measure Initiative 502 began on November 18, reports Jim Camden at the Spokane Spokesman-Review. Applications are filed with the state Department of Revenue, which processes the requests before sending them on to the Washington State Liquor Control Board.
The LCB is in charge of implementing and regulating recreational marijuana sales. On Tuesday, it released the names and locations from the 922 applications filed during the first week (for the list, click "Marijuana License Applicants" on this page. The Board said it will grant up to 334 retail licenses statewide, with limits in each county. So far 158 applications have been received for retail licenses; no applications have been received so far from 14 counties.
The amount of space allowed to be devoted to growing marijuana, statewide, has been limited to 2 million feet by the Board. Submitted applications from the first week alone for growing licenses total almost 6.8 million square feet.
The Liquor Control Board could hold a lottery to decide who gets the growing licenses, or it could reduce the amounts that some licensees can grow after all the applications are reviewed. That process is expected to take until March.
The state is accepting marijuana business applications through December 19.