Texas: Dallas Approves Cite And Release Program For Marijuana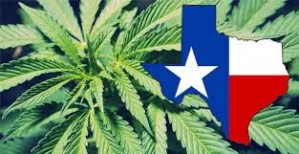 By Derrick Stanley
Hemp News
Possession of marijuana in Dallas, Texas might not automatically land someone in jail anymore.
Dallas city council members voted 10-to-5 to approve a "cite and release" program for simple marijuana possession.
Although strongly supported, some people, like former officer Pete Schulte, think the program does not go far enough.
"In a perfect world, if people were cited, they were released and they showed up to court and took care of their case, perfect," said Schulte, who's now a defense lawyer. "Chances of that happening maybe 10 percent of the time are slim to none."
Schulte thinks it would put more stress on the criminal justice system. He said if someone does not show up for their date in court, a warrant will be issued and served for their arrest, which he said would just tax law enforcement weeks or months later.
"I think it's just pushing the ball down the court," said Schulte. "It's not going to help anything."
Council member Philip Kingston, the man behind the initiative, strongly disagrees.
"That's boneheaded," said Kingston. "Our cops are smart."
Kingston believes cite and release will help free up officers to focus on more serious crimes.
"I think what we've done at this point is made this crime such a hassle for police to mess with, that they'll simply quit," said Kingston.
Dallas Police released a statement confirming it will participate with cite and release as it is implemented on October 1st of 2017. Officers are reminding folks cite and release will not be eligible in drug free areas like school zones.