Delaware: Lawmakers Confident They Have Enough Votes To Legalize Marijuana For Adults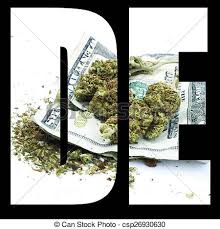 By Derrick Stanley
Hemp News
Delaware lawmakers say they have enough votes to pass legislation to make marijuana legal for adult use, and to set up a regulated and taxed marijuana industry in the state. They are opposed, however, by the Delaware Police Chiefs' Council and Democratic Gov. John Carney, the News Journal reported.
State Rep. Helene Keeley (D) and state Sen. Margaret Rose Henry (D) estimated that a legal and regulated cannabis market could generate $22 million in tax revenues for the state during its first year.
"As the only state in a seven-hour drive to have legalized marijuana, we would become a destination that would attract out-of-state sales, which would have a benefit to our Delaware businesses," Keeley said in the report.
Henry said legalizing cannabis is "a social justice issue" rather than budgetary, indicating that the measure works to that end by legalizing "something that people always have done and are doing." Delaware currently faces a $386 million budget deficit.
"Unfortunately, there's a lot of negatives that also come with it, and we're against the bill," said Jeffrey Horvath, executive director for the Delaware Police Chief's Council. He added that law enforcement officials in Colorado have told him "the black market is stronger" than before legalization and "teen marijuana use also has increased."
Governor Carney would prefer that the state get its 6-year-old medical cannabis program fully functional and have more time to study legalization in other states before making any more reforms in Delaware.