U.S.: Democratic Party Officially Includes Marijuana Reform In Its 2016 Platform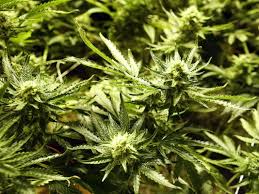 By Derrick Stanley
Hemp News
The Democratic National Committee has officially made the decision to include marijuana reform in the party's 2016 platform.
The DNC announced over the weekend that the party wants to eliminate the criminal penalties associated with marijuana possession, increase studies into the plant's therapeutic benefits, and eliminate prohibition affecting states where cannabis is now legal.
In a statement, the party said: "We believe that the states should be laboratories of democracy on the issue of marijuana, and those states that want to decriminalize marijuana should be able to do so. We support policies that will allow more research to be done on marijuana, as well as reforming our laws to allow legal marijuana businesses to exist without uncertainty. And we recognize our current marijuana laws have had an unacceptable disparate impact, with arrest rates for marijuana possession among African-Americans far outstripping arrest rates among whites despite similar usage rates."
The DNC's new stance on pot reform is not as deep as what presidential candidate Bernie Sanders called for. Sanders last week pushed for the DNC to embrace the total elimination of pot prohibition in the United States.
Sanders-appointed panel member Bill McKibben spoke Friday during a Democratic Platform Drafting hearing in St. Louis, where he told the room that "The idea that marijuana is maintained in federal policy as a drug equivalent to heroin or cocaine or methamphetamine is not only silly, it's also damaged millions of lives at this point as people have had to cope with the repercussions of that unsound federal policy.
"We've begun to see experimentation in states with good effect," he continued, "and it's important that the federal government let that experimentation continue in full without any of the problems that are caused by marijuana continuing to be a federally scheduled drug."
Tom Angell with the Marijuana Majority says the DNC's marijuana platform could still be revised in the coming weeks.