Florida: Despite Tampa Decriminalizing Marijuana, Cops Keep Throwing Users In Jail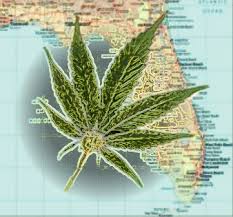 By Derrick Stanley
Hemp News
Although the City of Tampa recently decriminalized the possession of small amounts of marijuana, some law enforcement agencies plan to continue throwing pot users in jail.
WFLA News Channel 8 released a report indicating that the Hillsborough County Sheriff's Office, which oversees the city of Tampa and its outlying areas, refuses to acknowledge the decriminalization ordinance that allows police to issue a citation and not arrest anyone found with 20 grams of pot or less. Instead the sheriff's office advised its deputies that marijuana is still against state law, and that means criminal charges for anyone caught possessing marijuana.
"If the sheriff's office or the highway patrol or whatever agency, does issue a criminal charge on a marijuana within the city limits of Tampa and they refer it to us, we will treat it as a criminal charge just like we always have," said Hillsborough State Attorney spokesman Mark Cox.
Tampa Mayor Bob Buckhorn signed the ordinance in March that gives police officers the flexibility to issue tickets for simple possession, instead of taking offenders to jail. The law went into effect on April 1.
"Incarcerating people, particularly young people, for a very small amount of marijuana absolutely alters their career path for the rest of their life," Buckhorn said in a recent statement.
Although the ordinance gives the Tampa police the ability to to punish offenders with fines of $75 for a first offense, and $450 for those with three or more offenses, the Hillsborough County Sheriff's office has said it will go along with the statutes outlined by state law.