U.S.: Federal Bill Seeking To Reschedule Marijuana To Schedule III Gains Prominent Co-Sponsor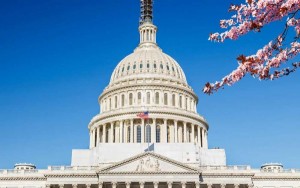 Rescheduling cannabis to Schedule III in the Controlled Substances Act would uphold states rights, allow for cannabis banking and create a path for research, says bill's sponsors
By Michael Bachara
Hemp News
On April 6, Florida Congressman Matt Gaetz (R) and Congressman Darren Soto (D) joined forces in a bipartisan effort to make it easier for ill-patients and scientific and medical researchers to obtain marijuana by introducing H.R. 2020, a federal bill rescheduling marijuana to Schedule III of the Controlled Substances Act. On May 24, California Representative Dana Rohrabacher (R), a member of the Congressional Cannabis Caucus, joined on to co-sponsor the bill.
The proposed legislation, "to provide for the rescheduling of marijuana into Schedule III of the Controlled Substances Act", is aimed at rescheduling marijuana from a Schedule I drug, on par with heroin and LSD, to a Schedule III drug, on par with anabolic steroids.
"I have supported cannabis reform as a state legislator and I want to see the people that I fought for in my state have access to a legal, high-quality product that's been well-researched," Rep. Gaetz said.
Recent polling suggests 93% of Americans support legalizing doctor-prescribed medical marijuana.
"This drug should not be in the same category as heroin and LSD, and we do not need to continue with a policy that turns thousands of young people into felons every year. Nor do we need to punish the millions of people who are sick and seeking medical help – from pain, from muscle wasting, from chemotherapy-induced nausea" said Congressman Gaetz.
Mason Tvert, spokesperson for the Marijuana Policy Project says, "We believe that marijuana should be removed entirely from drug schedules because it's less harmful than alcohol and other products that are not included in the schedules."
"We see a lot of support for the measure proposed by Dana Rohrabacher to respect state marijuana laws, and that doesn't change schedule reclassification. But there's definitely growing support for simply removing marijuana from the schedules," Tvert said in a statement.
Marijuana Majority's Tom Angell, said, "Any move out of Schedule I is a good one. While complete de-scheduling is most desirable from a policy standpoint, going to Schedule III would indeed solve a number of the most important problems with cannabis' current status under federal law, and is probably seen by many key lawmakers as more palatable than just taking marijuana out of the CSA altogether," Angell said.
Since marijuana is Schedule I, federally approved studies have to be preformed at the University of Mississippi, the only federally approved cultivator.
The Controlled Substances Act was passed as Title II of the Comprehensive Drug Abuse Prevention and Control Act of 1970 and signed into law by President Richard Nixon.
Photo Source: Leafly