Alaska: Feds Block Rainforest Farms From Paying Taxes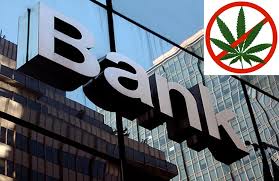 By Derrick Stanley
Hemp News
Rainforest Farms, Juneau's first legal marijuana retailer, was turned away late last month by the U.S Postal Service when one of its owners attempted to mail a regularly scheduled tax payment to Anchorage. Anchorage is the only place in the state equipped to take cash deposits.
"Any proceeds from the selling of (marijuana) is considered drug proceeds under federal law, so you can't mail that," Postal inspector Aaron Behnen told the Empire from Anchorage.
Ken Alper, Alaska Department of Revenue Tax Division Director, said in an interview that the state needs to find a way for "these legitimate businesspeople to pay their taxes. We thought we had done that, and this throws a tremendous wrinkle into our processes."
Even though eight states (Alaska, California, Colorado, Massachusetts, Maine, Nevada, Oregon and Washington) and Washington, D.C. have legalized recreational marijuana, cannabis businesses remain mostly locked out of the banking system.
Marijuana is still illegal federally, so any business that deals with it is in violation of federal law. The U.S. Department of Justice stated in a 2013 memo that it would not interfere with states that have legalized marijuana, but that policy could change at any time.
"Until there is an act through Congress, I understand why the banks are very concerned. Just because the law is not being enforced today does not mean it won't be enforced tomorrow," said Kevin Anselm, Alaska's banking regulator.
The fact that marijuana businesses have to deal in cash only poses security risks. Erika McConnell, director of the Alaska Alcohol and Marijuana Control Office, said no marijuana worker has yet been harmed in Alaska, but criminals have targeted businesses.
"We are aware that there have been some break-ins, and yeah, that is a concern. I'm not aware of anyone at this point being injured," she said.
Rainforest Farms is the first business to remit marijuana taxes to the state from off the road system, and the problems it encounters will soon be seen by other growers.
Lacy Wilcox, Southeast chapter president of the Alaska Marijuana Industry Association, said she and other marijuana businesses off the road system are confident that things will get better.
"We're all rooting for each other, and I think collectively we'll get there," she said. "The only question is, how long is it going to take?"