Oregon: Feds Dropping Charges Against Teenager Facing A Year In Prison For Cannabis Possession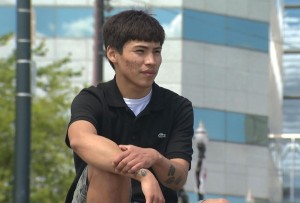 By Derrick Stanley
Hemp News
Federal prosecutors are going to drop charges against a Native American teenager who was facing a year in prison for possession of one gram of marijuana.
The agreement, filed in federal court today, says that the federal misdemeanor charges against Devontre Thomas, 19, will be dropped as long as he stays in school or keeps a job and obeys the law for 60 days.
"I think it's a fair resolution of the case," says Ruben Iniguez, Thomas' public defender. "I would sincerely hope that no one else, adult or minor, has to be faced with the same sort of dilemma — the heavy hand of the government."
The U.S. Attorney's Office has confirmed that it is abandoning the prosecution.
"Procedurally the case remains pending," says spokeswoman Gerri Badden, "however, the motion correctly states the terms of the diversion agreement. Assuming Mr. Thomas completes the agreement, the United States will move to dismiss the case on October 4, 2016."
Thomas found himself in trouble with the federal government in March 2015, after a search of another student's backpack at Salem's Chemawa Indian School turned up a gram of marijuana. The student told authorities later that he paid Thomas $20 for the gram.
If Thomas had been convicted, he faced a year in prison and a $1,000 fine. He would have been denied public housing, government aid, and federal student loans for the rest of his life.
The agreement reads:
"Under the terms of the Agreement, the government will dismiss the pending misdemeanor Information if, for a period of 60 days, Mr. Thomas: (1) obeys all laws (federal, state, and local); and (2) attends school or works regularly at a lawful occupation."