Nevada: Feds Threaten To Shut Down Las Vegas High Times Cannabis Cup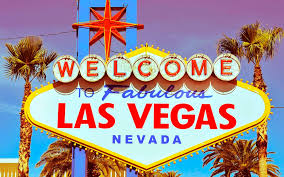 by Derrick Stanley
Hemp News
According to the Reno Gazette-Journal, the Feds threaten to shut down the 2017 Las Vegas High Times Cannabis Cup in a Feb. 16 letter to the Moapa Paiute Tribe.
The article reports that U.S. Attorney Daniel Bogden, based in Las Vegas, sent a Feb. 16 letter to the Moapa Paiute Tribe reminding the tribe that the transport, possession, use and distribution of marijuana is illegal under federal law.
The letter obtained by the Reno Gazette-Journal said that the marijuana trade show and festival, planned for March 4 and 5, would be in violation of that law.
In the letter, Bogden states, "I am informed that the tribal council is moving forward with the planned marijuana event referred to as the 2017 High Times Cannabis Cup because it is under the impression that the so-called 'Cole Memorandum' and subsequent memoranda from the Department of Justice permit marijuana use, possession and distribution on tribal lands when the state law also permits it. Unfortunately, this is an incorrect interpretation of the Department's position on this issue."
The Cole Memorandum provides guidance to federal officials in states that have legalized marijuana in some form.
The Guidance Memorandum, another memo, indicates that tribal governments and U.S. attorneys should consult government-to-government as issues arise.
"Nothing in the Guidance Memorandum or the Cole Memorandum alters the authority or jurisdiction of the United States to enforce federal law in Indian Country or elsewhere," Bogden wrote in the letter.