Florida: First Gainesville Medical Marijuana Dispensary To Open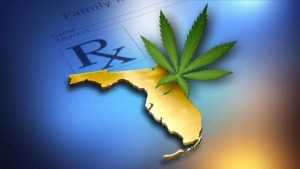 By Michael Bachara
Hemp News
On Friday, May 19th, a Winter Garden-based medical marijuana firm, Knox Medical, will open a dispensary storefront in Gainesville, one of its first in Florida since the approval of a medical marijuana amendment in November.
"What we're doing is changing people's perception of what cannabis in Florida is all about," said Bruce Knox, the company's founder and chief operating officer. "Education is key to what will be our success in years to come," he continued.
In Florida, a patient must have been treated by a qualified physician for at least three months before becoming eligible to receive medical marijuana treatments.
Before medical marijuana becomes an option, according to the state Health Department's Office of Compassionate Use, a patient must have also tried other treatments without success.
"They're coming in as the last option," according to retail operations worker Daniel McVay. "We want to get on that patient's level."
Florida voters approved a state constitutional amendment in November 2016 to legalize medical marijuana, broadening access to cannabis beyond the limited therapeutic uses approved two years ago by the Legislature.
The measure allows prescriptions for 10 illnesses: cancer, epilepsy, glaucoma, AIDS, post-traumatic stress disorder, amyotrophic lateral sclerosis, Crohn's disease, Parkinson's and multiple sclerosis. It also allows doctors to prescribe pot for any similar ailment.
The Florida Department of Health started the process in February of accepting applications for medical marijuana identifications cards for residents.
Knox will open on Friday at 11 a.m. It is located at 3400 SW 34th Street, Gainesville, Florida.
Photo Source: News 4 Jax