Florida: Governor Scott Vetoes Funding Cancer Center And University For Cannabis Research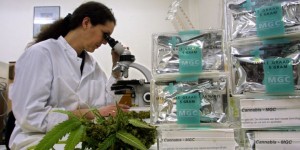 By Michael Bachara
Hemp News
On Monday, Gov. Rick Scott vetoed a budget funding of more than $3 million to the Moffitt Cancer Center and the University of Florida. In the untimely budget veto, Gov. Scott said the university and the cancer center had plenty of money to fund the research on their own.
Cannabis is included in the Controlled Substances Act, which means research on cannabis is stifled by many politicians.
"I want to know the real effects," State Sen. Bill Galvano, R-Bradenton said "What are the negative effects? What are the downsides?"
"Research allows doctors and physicians to understand the impact of medical marijuana on these various conditions," said Jeff Sharkey of the Medical Marijuana Business Association. "This was a start to move this process forward."
"You can start looking. For example, plants that MLS patients tend to use at a higher majority than other people with different symptoms," said Dr. Richard Lucas, the medical director at Tilray, a Canadian firm which conducts medical cannabis research.
Florida lawmakers will be in session Wednesday, but it is unlikely the legislature will push for cannabis funding.
Earlier today, Florida Senate President Joe Negron hinted that legislators may override some of Gov. Rick Scott's budget vetoes aimed at state universities, but was not specific on the topic of cannabis research.
Please contact Governor Scott and tell him to support cannabis research.
Photo Source: Florida Marijuana Net