Florida: Medical Cannabis Businesses Taking Root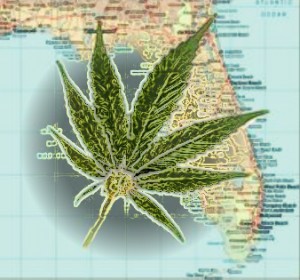 By Michael Bachara
Hemp News
Last month, the Palm Beach County Commission and the Dania Beach Commission agreed to allow medical marijuana dispensaries wherever pharmacies are allowed. Cities across South Florida will decide whether to allow dispensaries within their borders in the coming months.
"I wish it was around, legalized with a doctor's prescription when my mother was dying," Dania Commissioner Chickie Brandimarte said.
Palm Beach County Commissioner Dave Kernerhe said, "Collectively, the board agrees this is something voters supported, and we don't want to stand in the way of that." Kernerhe expects the ban to be lifted by September.
About three-fourths of voters in Palm Beach and Broward counties supported Amendment 2, which legalized medical cannabis in Florida for people with cancer, epilepsy, glaucoma, HIV/AIDS, PTSD, ALS, Crohn's and Parkinson's diseases, multiple sclerosis and chronic pain in the terminally ill.
Many doctors are widening their practices to include medical cannabis evaluations. Dr. Samuel Siddiqui, a neurologist, said his patients had been asking for medical cannabis, so he took the state-required doctor-education course and hung a shingle.
"Medical marijuana fills a need," said Siddiqui, who calls the cannabis portion of his practice Medical Cannabis Clinics of Florida. "It alleviates suffering for a lot of people who modern medicine can't help."
"The industry is in its infancy in Florida, and we don't know how that's going to shake out," said Ron Watson, a lobbyist and consultant for the medical marijuana industry.
Photo Source: Google Images