Medical Marijuana Will Be On Florida Ballot In November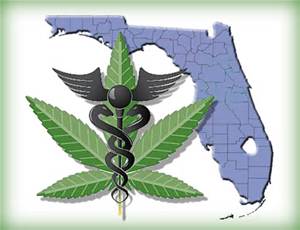 By Derrick Stanley, Hemp News
Voters in Florida will again have an opportunity to legalize medical marijuana this November. Ballot organizers believe that the measure, which almost passed in 2014, will benefit from an increase in voter turnout in a presidential election year.
Growing support for medical marijuana legalization should help the measure pass in 2016. Ben Pollara, organizer of the petition drive for United for Care, said Wednesday "We feel very good that 60 percent plus of Florida voters will finally approve a true medical marijuana law."
The measure nearly passed in 2014, with 57.6percent of voters supporting the initiative; at least a 60 percent voter approval is required in Florida to approve a constitutional amendment.
More then enough voter signatures have already been collected to put the issue on the ballot. As of Wednesday 692,981 certified voter signatures had been collected, nearly 10,000 more than required.
Personal injury lawyer John Morgan is a major supporter and financial backer for the legalization initiative. He cites his brother's success in using marijuana to control muscle spasms as one of his main inspirations behind the campaign. Morgan has spent over $6 million in 2014 and 2016 in pursuit of medical marijuana legalization. He sent a message via e-mail to his supporters Wednesday night, saying "We're back. We're going to win for the patients. BELIEVE!"