Florida: Universities Set to Begin Researching Industrial Hemp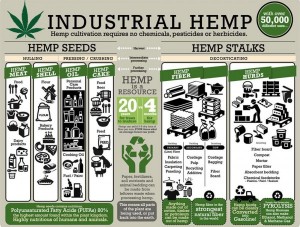 The University of Florida and Florida A&M University both qualified to spearhead the state's pilot hemp project
By Michael Bachara
Hemp News
Florida farmers are looking for an alternative cash crop, with citrus production down. A new law, SB 1726, signed by Gov. Rick Scott on Friday gives universities in the state with a college of agriculture permission to research hemp.
The bill, sponsored by Sen. Bill Montford, D-Tallahassee, with a companion bill sponsored by Rep. Dr. Ralph Massullo, R-Beverly Hills, allows for universities to develop pilot projects to cultivate, process, test, research, create and market safe commercial applications for industrial hemp.
"It would be an opportunity that farmers could actually count on as a cash supplement, even between times when they're growing whatever normally they would grow," said Rep. Ralph Massullo, R-Beverly Hills.
"There are a lot of companies that would like to get on board, so to speak," said Dr. Robert Taylor, the Dean and Director of Land Grant Programs at FAMU.
The Department of Agriculture has four months to implement rules and guidelines for universities to follow, including how to make sure plants are safe and secure, before the first seed can be planted.
In two years, the University of Florida and Florida A & M University will report back to the governor and the legislature to brief them on what are the research findings.
Photo Source: Google Image