Mississippi: Former Blazers Forward Travis Outlaw Arrested For Felony Marijuana Possession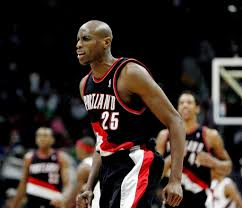 By Derrick Stanley
Hemp News
Travis Outlaw, formerly a player for the Portland Trailblazers, has been arrested in Starkville, Mississippi for a felony marijuana charge.
Local newspaper The Dispatch reports that Outlaw's indictment states that on July 15, he "did unlawfully, willfully, feloniously, knowingly and intentionally possess a controlled substance, marijuana, in an amount greater than 250 grams but less than 1 kilogram." the amount stated is the equivalent of less than two pounds.
He turned himself in to authorities, and was released after posting a $10,000 bond.
Outlaw played as small forward for the Portland Trailblazers from 2003 to 2010, when he was traded to the Clippers. Outlaw has been playing for the Philadelphia 76ers, but was released after posting his bond.