Georgia: House Passes Medical Marijuana Bill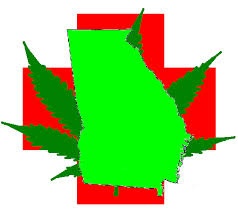 By Derrick Stanley
Hemp News
A stripped down medical marijuana bill passed the Georgia state House Monday morning with a vote of 152 to 8.
The bill adds six conditions to the list of diseases and allowed illnesses that patients can treat with cannabis oil.
However, legal growth of medical marijuana in the state of Georgia will not be permitted. The bill only allows for shipment of cannabis oil into the state for qualified patients.
Some parents feel these limitations leave them stuck. "My daughter uses a product that has 3 percent THC in it, so we have to go to another state and break their law and then break federal laws to bring it back," Vince Seivert told WXIA TV.
Some were concerned that medical marijuana reform would lead to legal recreational marijuana. Backer of the bill, Sen. Allen Peake, says that wouldn't happen under his watch. "I will fight with just as much passion to block legalization of marijuana for recreational use as I fought for these families to have access to it here in Georgia," Peake said.