U.S: Governors From Four Marijuana States Ask Trump Administration To Leave Cannabis Alone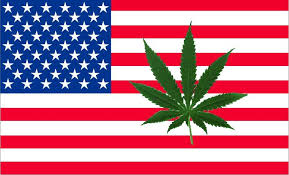 By Derrick Stanley
Hemp News
Governors from the first four states to legalize recreational marijuana want the Trump administration to leave marijuana research alone.
In a letter sent Monday, the governors of Alaska, Colorado, Oregon and Washington say that marijuana legalization has expanded their economies.
The governors also say in the letter that legal marijuana can be regulated to protect public safety and that legalization reduces "inequitable incarceration," or people of color being disproportionately jailed for cannabis crimes.
The letter was addressed to Attorney General Jeff Sessions and Treasury Secretary Steve Mnuchin. The governors say they opposed legalization at first, but warn that a federal pot crackdown at this point "would divert existing marijuana product into the black market."