Rhode Island: Growing Hemp Becomes Legal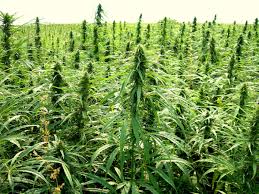 By Derrick Stanley
Hemp News
A new law takes effect Sunday that will allow people in Rhode Island to obtain a license to grow hemp for oil, clothing, fiber, food, and other commercial products.
Lawmakers proposed the bill initially to allow members of the Narragansett Indian Tribe to cultivate hemp, but the language was expanded to include any licensed grower.
Gov. Gina Raimondo signed the legislation into law in July. It also allows universities to grow hemp for research and educational purposes.
Industrial hemp is a cousin of marijuana that contains a lower concentration of tetrahydrocannabinol (THC).
Although the United States imports about half a billion dollars of hemp annually from other countries, mainly Canada and China, the plant remains illegal for most of its own farmers to grow.