Canada: Growing Medical Marijuana At Home Now Legal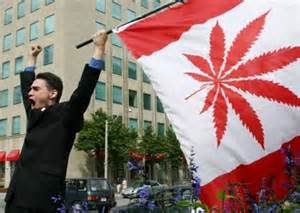 Effective on August 24, Canadians will be allowed to grow their own medical marijuana at home with a prescription from a doctor.
Canada's CTV reported "The federal government has announced new rules that will allow medical marijuana users to grow their own at home. The new regulations, which will replace the Marihuana Medical Access Regulations, also include other changes, such as labelling requirements for dried pot and cannabis oils."
Meanwhile southward in the States, marijuana consumption or possession remains federally illegal, with an American being arrested for marijuana possession every 42 seconds to one minute. In states where marijuana has not been legalized, an arrest for possession can lead to job loss, thousands of dollars in court costs, and five years or more in a private prison.
President Obama is supposedly working on a plan to help marijuana users that have been busted. Just last week his daughter was seen smoking pot on a widely circulated Web video.