Massachusetts: Hearings On Recreational Marijuana Begin In Statehouse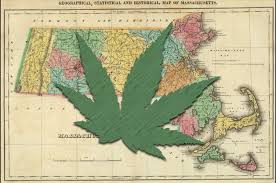 By Derrick Stanley
Hemp News
Hearings on recreational marijuana in Massachusetts began today, March 20, in the Statehouse in Boston, where lawmakers are considering changes in the voter-approved legislation legalizing marijuana.
Senate President Stanley C. Rosenberg, a Democrat, supported legalization, and has said he intends to respect voters' wishes while considering changes, including a significant increase in the proposed 3.75 percent sales tax, decreasing the number of plants citizens are allowed to grow, and increasing the legal age for purchase past 21.
Governor Charlie Baker opposed legalization and signed a bill that will likely delay the opening date of marijuana shops from January to July 2018.
House Speaker Robert A. DeLeo, a Democrat, also opposed legalization.
The joint House-Senate committee beginning its hearings in the Statehouse today was created by DeLeo and Rosenberg.
According to the Associated Press, members of the "Yes on 4" group that helped lead the ballot initiative legalizing marijuana are expected to testify.
The group has been defending its victory since Election Day, when 54 percent of state voters approved marijuana legalization, responding to lawmakers attempts to weaken, delay or substantially change the law.
"The idea that legislators in my state could eviscerate a popular ballot question, as I watch a minority of conservative voters overrule the majority of national voters, I'll be damned if I'm going to sit still," Northampton lawyer Michael Cutler, who helped write the state's legalization law, told The Globe.