Illinois: Public Hearing on Cannabis Legalization Next Week in Springfield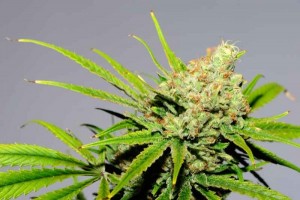 Supporters are invited to hear testimony next week on public safety
By Michael Bachara
Hemp News
Springfield, IL - State lawmakers are holding a public hearing Wednesday, September 6th from 1pm to 5pm in Room 212 in the Illinois State Capitol on legalization in Illinois and how it relates to public safety. Those testifying in front of the Joint Hearing with House Appropriations Public Safety Committee, include current and former members of law enforcement, academic researchers, and experts from around the country. Members of the public are welcome to attend.
This is the second in a series of hearings this year on legislation presented by sponsors Sen. Heather Steans, D-Chicago, 7th District and Rep. Kelly Cassidy, D-Chicago, 14th District. The hearings are designed to inform and educate lawmakers on legalization, how it has gone in other states, and how it might work in Illinois. They are a great opportunity for state lawmakers to dig deeply into many of the issues surrounding legalization.
No longer are the fears and benefits of legal marijuana the subject of mere conjecture. Other states have taken this path, generating higher revenues and lower crime rates. Illinois voters are on board. It's time for the state's politicians to get the message.
If you plan to attend, please keep in mind that not all speakers support legalization, and some will likely say things with which supporters strongly disagree. Audience members must be respectful of all speakers and the lawmakers there to hear them. Inappropriate comments, dress, or behavior will work against our efforts.
The state's official notice for the hearing is available online at ilga.gov
Photo Source: Extract Sun-Times