U.S.: Country Artist Jason Isbell Thinks Attorney General Sessions Should Smoke Marijuana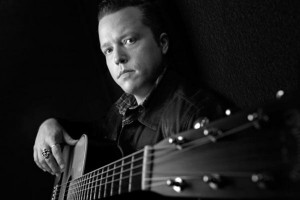 By Michael Bachara
Hemp News
Grammy Award-winning Country music artist Jason Isbell, who some consider the best talent in Nashville, thinks U.S. Attorney General Jeff Sessions should smoke marijuana. In a recent interview with Indy Weekly, a Raleigh-Durham publication, Isbell said, "I don't know where to start with Sessions. I mean, his idea of marijuana, first of all. I think if maybe he would smoke some of the marijuana he would realize that people are all the same and that smoking a joint once is not going to kill you. There's no crack rock in a joint."
Isbell added, "It will be too much scrutiny for a boy like Beauregard. It's heartbreaking for me to see all these real serious bigots coming up and getting good jobs and being in control of some shit."
AG Sessions, who has said "good people don't smoke marijuana," has been engineering a broad crackdown against both social and medicinal uses of the herb, which remains illegal federally.
Last month, singer-songwriter Willie Nelson had similar advice for AG Sessions. "I wonder if he's tried both of them. I don't think you can really make a statement like that unless you tried it all. So I'd like to suggest to Jeff to try it and then let me know later if he thinks he's still telling the truth," Nelson said in a Rolling Stone interview.
In 2013, Isbell wrote "I think alcohol is a drug that can be quite harmful. I put pot on about the same level as coffee." Isbell added, "I don't smoke pot. But the criminalization of it and the stigma surrounding it are a big joke."
Photo Source: LA Times