Celebrate Love. Celebrate Life. (Honoring John Trudell)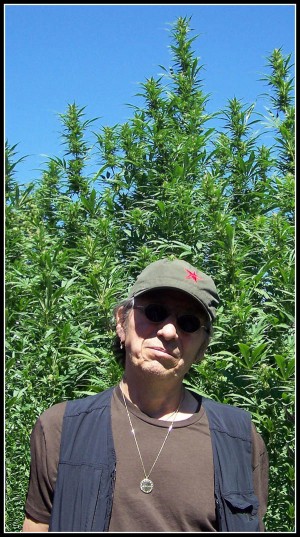 Celebrate Love, Celebrate Life. (Honoring John Trudell)
On December 8, 2015, the earth lost a dedicated freedom fighter, friend and poet, John Trudell.
This Friday, January 8, from 7pm to 9pm at Portland Community Media (2766 NE Martin Luther King Boulevard, Portland OR), the cable access programs "A Growing Concern" and "Cannabis Common Sense" will be combined and co-hosted by Jim Lockhart and Paul Stanford for a two-hour tribute to the late, great Santee Sioux artist, John Trudell.
John's long-time Bad Dog bandmates, Mark Shark (guitar/vocals) and Milton Sahme aka Quiltman (vocals), will perform and join the panel to reminisce and celebrate the life of a dear friend.
The tribute will feature video clips of historic performances from John Trudell and Bad Dog and memorable spoken word from lectures John gave in Portland throughout the years.
If you would like to be a part of the live studio audience, please arrive before 6:45pm to ensure your spot. If you would like to participate in the tribute but do not live in Portland, we will be streaming the event globally at: http://ustream.tv/channel/cannabis-common-sense
What: A Growing Concern/Cannabis Common Sense - Celebrate Love. Celebrate Life. (Honoring John Trudell)
When: Friday, January 8, 2015 7pm-9pm
Where: Portland Community Media - 2766 NE Martin Luther King Boulevard, Portland OR 97212 - Studio A