U.S.: Justice Department Planning Cannabis Crackdown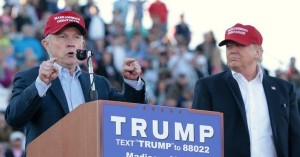 By Michael Bachara
Hemp News
The Trump administration's Task Force on Crime Reduction and Public Safety, led by Attorney General Jeff Sessions, is scheduled to release a report by July 27 advocating for tougher sentences for those producing, selling and using cannabis.
Hawaii Senator Brian Schatz (D), linking to a report on the crackdown, described the plans as "backward and inhumane.
"I hope every third-party voting progressive remembers this, " Senator Schatz added.
"The task force revolves around reducing violent crime, and Sessions and other DOJ officials have been out there over the last month, and explicitly the last couple of weeks, talking about how immigration and marijuana increases violent crime," Inimai Chettiar, director of the Brennan Center's Justice Program, said.
America's "War on Drugs", which has lasted nearly 50 years, has produced the largest prison population in the world and devastated families and communities. According to the Economist, Between 1970 and 2008, the U.S. incarceration rate rose five-fold.
Sen. Rand Paul (R-Ky.), who publicly criticized Sessions for reversing Obama-era guidelines on criminal charges and sentencing in May, said he's not in favor of the DOJ interfering with state policies regarding marijuana.
"I will oppose anybody from the administration or otherwise that wants to interfere with state policy," Sen. Paul said.
Senator Corey Booker, who believes AG Sessions is one of the greatest threats to the safety of our local communities in America, hopes to continue with pragmatic cannabis reform without fear of a DOJ crackdown.
"If you try to start prosecuting marijuana…you create more violence and more danger as well as greater government cost," Senator Booker said. "These policies that he's doing ultimately go to the core of the safety of our communities."
Because cannabis remains classified as a Schedule I drug under the Controlled Substances Act, all uses of it are considered illegal under federal law.
Photo Source: Between The Lines