Washington State: Kitsap County v. Bruce Olson - Kitsap County Prosecutor's Vendetta Against Medical Marijuana Patient
Kitsap County prosecutors begin their trial to imprison medical marijuana patient Bruce Olson. All concerned Washington citizens are invited to bear witness to this circus of horrors.
By Michael Bachara, Hemp News Staff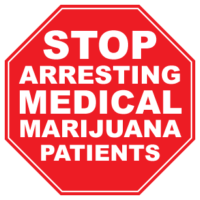 Dear President Obama,
Governor Chris Gregoire, Washington
Alison Holcomb, Drug Policy Director WA ACLU,
Allen St. Pierre, Director, NORML
and all compassionate individuals,
Re: Bruce Olson v. Kitsap County
First, thank you for reading this letter; I understand your time is important. I am a concerned medical marijuana patient from Oregon, who has witnessed a great injustice to Bruce Olson and his entire family (Bruce Olson v. Kitsap County), and wanted to alert you to the deviant tactics being played by Kitsap County Deputy Prosecutor Alexis Foster, as well as ask for your help in this matter.
After reading about the case for months, and since I too am a medical marijuana patient, I decided to make the 200 mile trip to Kitsap County to show a fellow patient support. This case struck a chord with me because of the injuries involved to the family's black Labrador dogs in carrying out the raid by the members of the WestNET drug task force, and also because the prosecution is full of deceit.
Clean shaven and wearing my best suit, I felt what I was doing was right in supporting a fellow patient. I had with me only my notepad to cover the story, and a small 4 inch by 4 inch stop sign graphic on my notepad, which read "Stop Arresting Medical Marijuana Patients" in red. It was not very big graphic; the guards at the entrance of the courthouse saw it and let me in without saying a word. I was not, in any way, a threat to the case. I was also wearing a 2" NORML button, which read "Medical Marijuana is NORML in Oregon"; could a button being worn by someone sitting outside the courtroom really taint a jury?
Arriving a few minutes late to the hearing, I decided the most polite thing to do was to wait outside the courtroom until a break, so I wouldn't interrupt the proceedings. I was just there to show support, and I would hope that if I were in the same situation, fellow patients would be present in my support.
When the jurors all came out for their break, I was sitting there with a few other supporters. I did not look at, nor speak to, ANY of the jurors in ANY way. I was simply sitting there patient and still, eyes forward, in order to show support to Mr. Olson and his family. Just minutes later, I found out that the entire jury had been dismissed and that the jury selection process was starting over. There are multiple witnesses to the situation, attesting that I was behaving only in a professional and courteous manner. When the Prosecutor walked by, she gave me no acknowledgment; she acted as if I didn't exist, and I wasn't even sure she saw me.
Kitsap County is wasting taxpayer time and money in the prosecution of innocent medical patients, who possess a doctor's recommendation to use marijuana as medicine. If President Obama no longer wants to waste Federal Tax Dollars in the prosecution of innocent patients, why must Kitsap County continue this nonsense? I thank you Mr. President, for acknowledging how unnecessary it is to continue busting legal and innocent sick people, and supporting state rights.
Let Bruce and Pam Olson go home and live their lives in peace. They have done nothing wrong, and deserve none of this persecution.
Please show up outside the courthouse to show support for the Olson family!
* Where: Kitsap County Courthouse, 614 Division St. in Port Orchard
* Map: http://maps.google.com/maps?q=614+Division+St+98366
* Monday, MARCH 23, 9AM:
Sincerely,
Oregon Medical Marijuana Patient # 201539
For more on this case:
http://pugetsoundblogs.com/kitsap-crime/2009/03/12/jurors-tossed-at-kits...
http://www.pnwlocalnews.com/kitsap/poi/news/41466537.html?period=W&mpSta...
http://stash.norml.org/kitsap-county-washington-v-bruce-olson-day-3/#mor...
http://www.oregonlive.com/news/index.ssf/2009/03/washington_medical_pot_...
http://salem-news.com/articles/march222009/olson_032209.php
Write Governor Gregoire a Letter:
Governor Chris Gregoire
Office of the Governor
PO Box 40002
Olympia, WA 98504-0002
Give Governor Gregoire's Office a Call, 360-902-4111
For relay operators for the deaf or hard of hearing, please dial 7-1-1
Fax Governor Gregoire a Letter: 360-753-4110