Tennessee; Knox County Residents Given Chance To Legalize Marijuana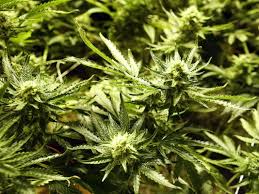 By Derrick Stanley
Hemp News
On Friday, the Knox County Election Commission in Tennessee agreed to give residents a chance to vote on whether to legalize recreational and medical marijuana.
Marijuana would remain illegal in Tennessee, making the vote merely symbolic.
Steve Cooper introduced the initiative, and he will have until June 15 to collect at least 16,100 valid voter signatures to get the two questions on the November ballot.
One question will address whether recreational use of marijuana by people 21 and over should be allowed in Knox County.
"It's kind of humorous with the recreational use because when you talk about alcohol or other substances, it's just the legal use. No one talks about the recreational part of it," said Cooper. He is aiming for 20,000 signatures for each petition
The other question concerns the use of medical marijuana.
Cooper announced Friday that he will begin collecting signatures this weekend.