New Hampshire: Republican Lawmakers Pre-file Bill To Legalize Hemp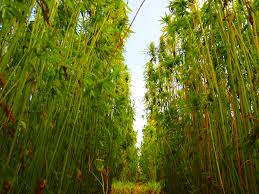 By Derrick Stanley
Hemp News
Republican lawmakers have pre-filed a bill to legalize hemp for the 2017 legislative session in New Hampshire. The legislature will discuss the bill next month when it reconvenes.
The proposed law, House Bill 51, would remove hemp from the state's Controlled Drug Act, allowing it to be treated like any other agricultural commodity. The proposal was filed by State Representatives Daniel Itse, J.R. Hoell, and James Spillane; it also has the support of Senators Harold French and John Reagan.
The House Committee on Environment and Agriculture will need to pass the bill by March 3rd before it can move to a vote in the full House of Representatives. If passed by the committee and the House, the bill will then go to the Senate. If the Senate passes the bill it goes before Governor Maggie Hassan for final approval.
The United States currently imports about a half billion dollars annually from other countries, mainly Canada and China, while the plant remains illegal for its own farmers to cultivate.
According to a poll released earlier this year, 61% of voters in New Hampshire support legalizing marijuana for all purposes, not just hemp or medical; just 24% oppose the move.