U. S.: In Historic Lawsuit, Constitutionality of the Controlled Substances Act Questioned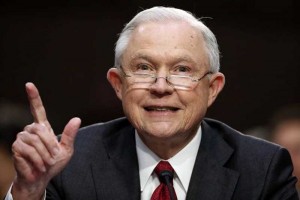 By Michael Bachara
Hemp News
Attorney General Jeff Sessions was named a defendant this week in a federal lawsuit challenging the constitutionality of the Controlled Substances Act. In an 89-page Complaint, attorneys representing five plaintiffs claims classifying Cannabis as a Schedule I drug violates the U.S. Constitution.
The plaintiffs include retired professional football player and Super Bowl Champion, Marvin Washington, who seeks, but is ineligible (due to the CSA) to obtain grants under the Federal Minority Business Enterprise program, to establish a business that would allow professional athletes to treat chronic pain with medical cannabis. Alexis Bortell, also a plaintiff, is an 11-year-old cannabis patient who moved to Colorado from Texas so that she could treat her intractable epilepsy with medical Cannabis. Plaintiff Jagger Cotte, a six-year-old cannabis patient who has been using medical Cannabis to lengthen his life and Plaintiff Jose Belen, a disabled military combat veteran who uses medical cannabis to control his post-traumatic stress disorder (PTSD).
In the Complaint, plaintiffs claim that the Federal Government does not, and could not possibly, believe that Cannabis meets the definition of a Schedule I drug, which is reserved for the most dangerous of substances, such as heroin.
Attorneys for Washington, who was a defensive end in the National Football League from 1989-99 for the Jets, 49ers and Broncos, argue that "Classifying cannabis as a 'Schedule I drug' is so irrational that it violates the U.S. Constitution," according to the lawsuit.
The complaint, filed by attorney Michael S. Hiller, further claims that the federal government does not believe and never has believed that cannabis meets or ever met the three Schedule I requirements: high potential for abuse, no medical use in treatment, and no ability to be used or tested safely, even under medical supervision.
"The efforts to criminalize cannabis are relatively recent and were largely underwritten by racial and ethnic animus," said David Holland, co-counsel for the plaintiffs.
"Indeed, the Federal Government has admitted repeatedly in writing and implemented national policy reflecting that Cannabis does in fact, have medical uses and can be used and tested safely under medical supervision," the complaint states. "On that basis, the federal government has exploited cannabis economically for more than a decade by securing a medical cannabis patent and entering into license agreements with medical licensees."
The defendants in the case are Attorney General Jeff Sessions, Acting Administrator of the DEA Chuck Rosenberg, the Justice Department, the DEA and the Federal Government.
Photo Source: Google Images