U.S.: Leaked Documents Expose Why The FDA Says Marijuana Is Not Medicine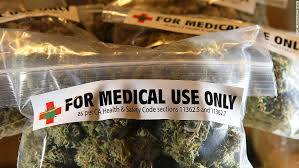 By Derrick Stanley
Hemp News
New uncovered documents give an insider's look at why the federal government does not recognize marijuana as medicine despite the reality that 25 states have legalized the plant for medical use so far. The 118-page document contains memos between the DEA's chief, two FDA officials, the governors of Rhode Island and Washington and several other government officials.
According to the documents, one of the reasons the FDA came to their decision is because "Individuals are taking the substance on their own initiative rather than on the basis of the medical advice from a practitioner licensed by law to administer such substances," officials wrote in a summary.
The Drug Enforcement Administration rejected two petitions to reschedule marijuana last August. The DEA ruled that the marijuana that millions of Americans rely on in 25 states has "no currently accepted medical use."
In a letter to DEA chief Chuck Rosenberg, Acting Secretary of Health Karen B. DeSalvo made the following recommendation: "Marijuana meets the three criteria for placing a substance in Schedule I of the CSA under U.S.C. 812(b)(1). As discussed in the enclosed analyses, marijuana has a high potential for abuse, no currently accepted medical use in treatment in the United States, and a lack of accepted safety for use under medical supervision. Accordingly, HHS recommends that marijuana be maintained in Schedule I of the CSA." DeSalvo wrote in the letter.
Some documents in the leak had already been publicly availably, but many others had not yet been seen. The documents confirm some of the shady reasoning behind the FDA's decision.