Italy: Legal Marijuana Could Come Soon Despite Pope's Disapproval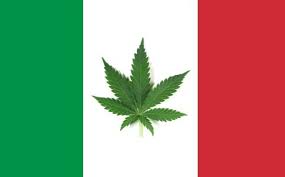 By Derrick Stanley
Hemp News
A new movement to legalize marijuana is taking place in Italy and the Pope is not happy about it. Although the Italian government has abolished its state religion, the people are still heavily influenced by the Roman Catholic Church, so it will be interesting to see how much influence his opinion will have when the issue is voted on soon.
The Italian parliament is already discussing what legal marijuana would be like in their country. The bill being considered is supported by many groups on the left side of Italian politics. The bill would allow Italian citizens to grow up to five plants at a time, and carry up to five grams in public and be in possession of up to fifteen grams at home.
Pope Francis is still firmly against legalizing marijuana, seeing it as a drug and a risk for addiction, and not a gift from God as some people see it. In 2014 the pope said there should be no yielding or compromise on the ban of marijuana. He has said that legalization of cannabis would not solve the real problems surrounding the drug.
Hopefully the Italian people will lead the way in Europe to establishing progressive marijuana policies and other countries will begin to follow suit.