Louisiana: Colleges May Soon Be Able To Grow Marijuana, Hemp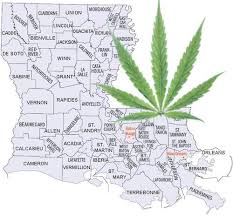 By Derrick Stanley
Hemp News
University agricultural centers in Louisiana may soon be able to start growing marijuana and hemp for medicinal and industrial purposes.
The House Agricultural Committee approved two bills to the House floor Tuesday related to the currently illegal plants. Universities would be allowed to research the use of fiber from hemp for use in textiles and other industries. They would be able to grow marijuana for medical uses.
Hemp has historically been used to make rope, sails for ships, and clothing, but was made illegal with marijuana, its cousin in the cannabis plant family. HB1085 was sponsored by Rep. Jack Montoucet, R-Crowly.
The second bill, HB1099, sponsored by Major Thibaut, D-New Roads, would legalize and set up a system set up a system for the production and distribution of medical marijuana. It would allow LSU Ag Center and the Southern University Ag Center to be the first to have rights to grow marijuana.
Production would be supervised by the Department of Agriculture and Forestry. This bill would solve the problem of patients lgally prescribed marijuana in Louisiana but unable to obtain the drug.