Louisiana: Politicians Considering Legalizing Marijuana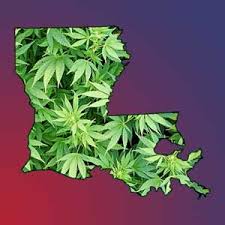 By Derrick Stanley
Hemp News
Louisiana politicians are considering marijuana legalization for their state after seeing the success of Colorado's recreational program reported recently.
The Colorado Department of Revenue disclosed that more than $135 million in recreational marijuana taxes and fees were collected in 2015, $35 million of which was granted to Colorado schools.
Louisiana Gov. John Bill Edwards believes marijuana legalization can generate new tax revenue and help alleviate the state's $850 million budget deficit. Republicans in the state believe the answer is in substantial tax reductions.
KLFY News sources say a bill to legalize marijuana may be approved this session.
Lt Governor Billy Nungresser spoke out against the idea of cannabis legalization, stating, "I just don't think it sends the right message that we're going to legalize it because we have a budget problem."
Jefferson Parish Sheriff Newell Normand spoke in a recent press conference, ranting, "The havoc it will wreak on our streets will be insurmountable."
Although considered a long shot, many think legalization in Louisiana could, and should, happen. Creating new tax revenue and businesses, as well as reducing the cash spent to prosecute and incarcerate cannabis users, legalization could prove to be a boon for Louisiana. It definitely appears to be working out for Colorado.