Louisiana: State Police Bust I-10 Driver With 466 Pounds Of Marijuana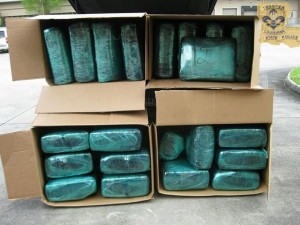 By Derrick Stanley
Hemp News
Louisiana State Police say they have arrested a man found with over 400 pounds of marijuana in his vehicle during a traffic stop in Port Allen.
Multiple media outlets report that 56-year-old Carl Fuller of Shreveport was arrested Saturday, and charged with intent to distribute Schedule I drugs.
State police spokesman Trooper 1st Class Bryan Lee said Fuller was pulled over for a traffic stop after troopers observed several traffic violations.
Stopped by the troopers at about 10 a.m., Fuller gave consent for his Ford F350 to be searched. The officers found 466 ponds of marijuana in the pickup truck.
It is not presently known if Fuller has an attorney.
Photo by Louisiana State Police