Ohio: Madeira Says 'No' To Medical Marijuana Dispensaries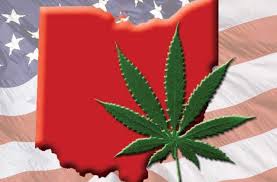 By Derrick Stanley
Hemp News
The city of Madeira, Ohio - a suburb of Cincinnati - has decided to allow no medical marijuana dispensaries within its limits.
Madeira City Council passed an ordinance by emergency to prohibit the sale of medical marijuana within the city at its April 10 meeting.
"Medical marijuana may or may not have its merits but I don't think Madeira would be ... appropriate for a dispensary to be located," said Councilman Scott Gehring.
The ordinance goes into effect immediately since Council passed it by emergency. State laws regulating medical marijuana in Ohio go into effect on September 8.
A moratorium on medical marijuana dispensaries was approved within the city in August. Law Director Brian Fox advised against continuing the moratorium and drafted the legislation for the prohibition. He also drafted legislation to limit dispensaries to certain areas.
"I am not outright opposed to medical marijuana dispensaries and the possibility that we might have residents that would very much appreciate and value having close access to that. But it seems that there are still a lot of unknowns in how this will be enforced and what that would mean," Councilwoman Nancy Spencer said.
Mayor Melisa Adrien said she would like to see how dispensaries operate in other communities before allowing them in Madeira.
"I hope council will revisit this down the road, to evaluate and collect data to see if there is interest in having access to these facilities once we have a better handle on how we can manage them," Spencer said.