Maine: Cultivating Hemp for Fiber, Food, Fuel, Moving Forward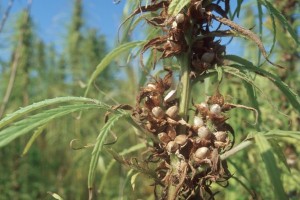 By Michael Bachara, Hemp News
Because of hemp's value as a cash crop, states such as Maine have turned to hemp to help farmers prosper. The state is one of the most recent to join the nationwide effort to research hemp farming, which gained momentum when the federal government eased restrictions with the 2014 Farm Bill.
In 2015, after Gov. LePage vetoed LD 4, an act to promote industrial hemp, state lawmakers showed their support for the bill by overriding his veto. The House voted for the bill 135-6, with 10 members absent. The Senate approved it 28-6.
In 2015, Jon Olson of the Maine Farm Bureau testified in front of the state's legislative committee on Agriculture, Conservation and Forestry, that his organization opposed the federal ban on hemp farming and saying of the state's farmers: "This could be a value-added crop that could help them," he testified.
John Jemison, an agricultural specialist at the University of Maine Cooperative Extension, is among several researchers in New England investigating hemp as a crop that could be grown for everything from fishing ropes to insulation and seeds rich in nutrients and protein.
"It has the potential to be a really good rotation crop," Jemison told farmers at the Maine Potato Conference this month at the Caribou Inn and Convention Center.
Hemp and marijuana are varieties of the cannabis plant, which has "been domesticated about as long as we've had agriculture," according to Jemison.
"Cannabis as hemp was grown in the United States as early as the 1600s to make everything from ship sails to paper, and then in the 1800s, newfound varieties of cannabis were used in various concoctions sold as a medicine," Jemison added.
Per Maine Department of Agriculture, a hemp license would cost $500 and $50, per acre.
The Maine Department of Agriculture, Conservation and Forestry is holding a public hearing on its proposed rules Feb. 25 in Augusta and accepting comments through March 7.
Photo: Thomas Stephan | BLE