Arizona: Maker Of Deadly Fentanyl Donates Half A Million To Defeat Pot Legalization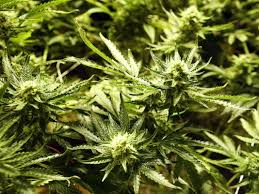 By Derrick Stanley
Hemp News
Advocates of marijuana legalization have been saying for a while that pharmaceutical companies are one of the major supporters of pot prohibition. States that have legalized marijuana have seen a decrease in opioid abuse.
So it should come as no surprise to learn that fentanyl manufacturer Insys Therapeutics has donated $500,000 to foes of the Prop 205 marijuana legalization initiative.
Fentanyl is a synthetic opioid several dozen times more potent than heroin. It has been linked to many opioid overdose deaths across the country, especially when mixed with heroin. Marijuana has no reported overdose deaths, ever.
The only product Insys makes is Subsys, a sublingual fentanyl spray. In just the past month, two former company employees pleaded not guilty to federal charges related to an alleged kickback scheme to get doctors to prescribe Subsys. Illinois Attorney General Lisa Madigan filed a lawsuit against the company charging that Insys hawked the drug to doctors for off-label prescribing.
Insys' "desire for increased profits led it to disregard patients' health and push addictive opioids for non-FDA approved purposes," Madigan wrote.
Insys says on its website that it is working "to develop pharmaceutical cannabinoids."
The anti-legalization group Arizonans for Responsible Drug Policy was asked about the donation by US News and World Report and the group replied that they would not return the donation. It released a statement expressing gratitude for the donation instead, and pointing out that Insys is an Arizona-based company, unlike the Marijuana Policy Project (MPP), which backs the legalization effort
.
The MPP-backed Arizona Campaign to Regulate Marijuana Like Alcohol responded with a statement from campaign director J.P. Holyoak, who laid into both Insys and the opposition group that took its money. He said:
We are truly shocked by our opponents' decision to keep a donation from what appears to be one of the more unscrupulous members of Big Pharma. You have a company using profits from the sale of what has been called 'the most potent and dangerous opioid on the market' to prevent adults from using a far less harmful substance. In addition to selling an extremely potent and dangerous opioid, they have been under investigation by numerous states and the federal government for the manner in which they have done so.
"Their homepage touts their development of 'pharmaceutical cannabinoids,' which are synthetic versions of chemical compounds found in marijuana," he continued. "It appears they are trying to kill a non-pharmaceutical market for marijuana in order to line their own pockets."
"Our opponents have made a conscious decision to associate with this company. They are now funding their campaign with profits from the sale of opioids—and maybe even the improper sale of opioids. We hope that every Arizonan understands that Arizonans for Responsible Drug Policy is now a complete misnomer. Their entire campaign is tainted by this money. Any time an ad airs against Prop. 205, the voters should know that it was paid for by highly suspect Big Pharma actors," he concluded.