Oregon: Dispensaries, State Work To Continue Recreational Marijuana Sales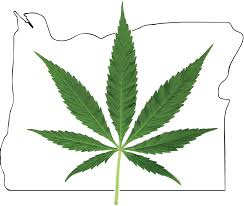 By Derrick Stanley
Hemp News
New rules affecting recreational marijuana retailers in Oregon take effect January 1.
Saturday will be the end of limited retail sales from the Oregon Health Authority, which began in October 2015, following the passing of Measure 91. Recreational sales and licenses will be governed by the Oregon Liquor Control Commission starting January 1. Medical dispensaries that wanted to continue selling recreational are working to beat a Sunday deadline to pay fees and file applications.
Mark Pettinger, spokesman for the OLCC Recreational Marijuana Program, said the organization is processing hundreds of applications from around the state.
"It's a challenging time right now," Pettinger said. "There are a lot of moving parts to all of this."
Kayla Dunham, owner of The Agrestic In Corvallis, is planning a grand opening of a second location Sunday under the new law. She just received approval from the OLCC on Tuesday.
"There is always worry when what you're trying to do is in the hands of someone else," she told the Corvallis Gazette-Times. "And especially with these bureaucratic agencies, but every experience I've had so far with the OLCC has shown us they are motivated."
"They've been extremely fast with their processing," Dunham said. "They seem to have a lot of devotion to making sure things happen in the right way."