Connecticut: Marijuana Legalization Hearing Draws Conflicting Testimony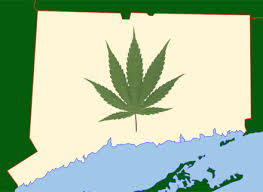 By Derrick Stanley
Hemp News
A hearing on legalizing marijuana for adults in Connecticut Wednesday produced plenty of conflicting testimony about risks and benefits associated with the plant. Topics of concern ranged from health concerns to the state's need for tax revenue.
Very different attitudes toward recreational marijuana were expressed by members of the General Assembly's judiciary committee. Some lawmakers opposed cannabis legalization, while some strongly supported it.
Supporters of marijuana legalization argued that the plant is less addictive than alcohol or nicotine, and that millions of dollars of illegal cannabis is currently being sold in Connecticut every year. Marijuana legalization "would take control of the marijuana market out of the hands of drug dealers," said Joseph LaChance, a medical marijuana patient from Milford.
Martin M. Looney, the Senate's top Democratic leader, testified that prohibiting marijuana use in Connecticut has been as ineffective as alcohol Prohibition was in the 1920s and 1930s.
Looney and others argued that the tax revenue generated by legal marijuana sales could help solve Connecticut's fiscal crisis. Currently, medical marijuana can be sold to patients with a few certain qualifying conditions in Connecticut, but the sales are not taxed.
Gov. Dannel P. Malloy and several top GOP legislative leaders say they oppose legalizing recreational marijuana simply to help solve the state's budget crisis, despite the state's budget gap being estimated at $1.7 billion.
The bill being considered by the Connecticut legislature would legalize recreational marijuana for adults age 21 and over starting in July 2018.
Eight states, including Connecticut neighbors Massachusetts and Maine, have already legalized recreational pot and several other states, including Rhode Island, New York and New Hampshire, are considering legalization.