Maine: Marijuana Legalization Opponents Request Recount Of Votes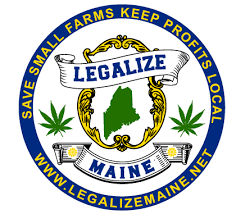 By Derrick Stanley
Hemp News
Opponents of marijuana legalization in Maine have filed a formal request for a recount of votes after the recent passage of Question 1 to legalize pot for adults over 21 in the state.
The recount request was filed at Maine Secretary of State Matt Dunlap's office, according to WCSH6.
Question 1 would legalize marijuana cultivation and possession by adults over the age of 21; the measure passed by 4,400 votes.
Petitions seeking recounts were turned in Wednesday afternoon to the Secretary of State's Office. State officials must verify that at least 100 signatures on each petition came from registered voters who cast ballots in the Nov. 8 election before a recount is scheduled.
Alysia Melnick of the Yes on 1 campaign said the recount is unlikely to change the outcome, given the margin and the accuracy of the state's voting machines.
"With thousands of votes in the margin, the recount is not going to be successful," she said, "and it's unfortunate the opposition would go against the will of the people and use taxpayer dollars for a recount that will not change the outcome."
Paul McCarrier, president of Legalize Maine, agreed there is no way a recount will change the outcome. "I am disappointed that the 'No' camp would waste hundreds of thousands of taxpayer dollars when they have clearly lost," he said.