Washington, D.C.: Marijuana Legalizations Supporters To Hand Out 4,200 Joint At Trump Inauguration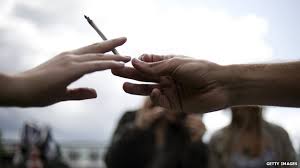 By Derrick Stanley
Hemp News
Marijuana legalization activists plan to hand out thousands of joints during President-elect Donald Trump's inauguration to raise awareness about the fragility of legal marijuana under his administration.
The advocacy group behind the ballot initiative that legalized marijuana in Washington, DC in 2014 plans to take to the streets to hand out 4,200 joints on January 20, or roughly 40 ounces of weed.
"We are forced to do this type of publicity stunt because the Trump administration hasn't mentioned marijuana once since he was elected," said DCMJ founder Adam Eidinger. "It reminds people that the public wants change, and the politicians aren't doing it."
Despite the fact that voters legalized marijuana in D.C. in 2014, it remains illegal to buy or sell the drug in the nation's capital because of action taken by Congress that bans local lawmakers from passing new marijuana laws. Activists hope to align with Trump supporters who also support marijuana legalization in their home states so they can work together to push the Republican administration to expand legalization.
Eidinger said the marijuana protests are not meant to shut down the celebration or to alienate Trump supporters.
"We don't want to be rude to Trump supporters," Eidinger said, hoping to bring together liberals and conservatives to address legalization. "I want visitors to feel like these marijuana people are great people."