Maryland: Expungement Bill Becomes Law Minus Governor's Signature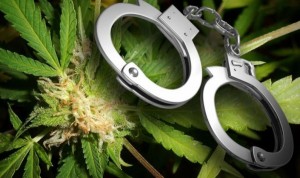 By Michael Bachara
Hemp News
On May 27, legislation permitting certain marijuana offenders to petition for an expungement of criminal convictions became law, without Republican Gov. Larry Hogan's signature.
Senate Bill 949, sponsored by Senator William C. Smith, Jr. of District 20, permits individuals previously convicted of a marijuana possession an opportunity to petition to have their criminal record expunged.
In 2014, the Maryland legislature decriminalized offenses involving the possession of up to ten grams of cannabis.
In a recent statement from Sen. Smith, "African Americans are far more likely to be the subject of marijuana enforcement than other Marylanders. Decriminalization reduces the number of Marylanders who are branded criminals, but it does not change the fact that marijuana laws are not enforced equally, and that people of color are disproportionately punished."
"It's time to put marijuana sales behind the counter, and to let adults make their own decisions about using a substance that is safer than alcohol" added Sen. Smith.
According to an ACLU report, Maryland had the fifth-highest overall arrest rate for marijuana possession in the United States, with 409 arrests per 100,000 residents in 2010. Additionally, in Maryland, blacks were 2.9 times more likely than whites to be arrested for marijuana possession.
Sixty-four percent of likely Maryland voters support making cannabis legal for adults, according to a Washington Post-University of Maryland poll conducted in September 2016.
The new law, enacted under Article II, Section 17(c) of the Maryland Constitution, takes effect on October 1, 2017.
Photo Source: Google Image