Maryland: House Fails To Pass Amended Bill Adding Five Medical Marijuana Cultivation Licenses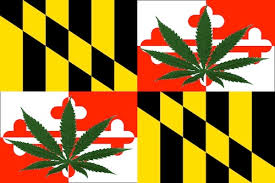 By Derrick Stanley
Hemp News
A plan to add five medical marijuana cultivation licenses in Maryland was defeated in the House of Delegates after Republican lawmakers delayed the vote right up until midnight, which marked the official end of the legislative session. The measure was pushed by Legislative Black Caucus chairwoman Del. Cheryl Glenn as part of her efforts to create equity in the state's medical marijuana licensing program.
The bill was passed last week, but was returned to lawmakers for amendments. The revised bill did not receive another vote by the full House, which was required for its survival.
Glenn has called on legislative leaders to hold a special one-day session specifically to consider the measure. "It's not important to me what the speaker's reasons or justifications were," Glenn said in the report. "What is important is to understand where this leaves the black community: It leaves us outside of the medical cannabis industry, and that is absolutely unacceptable."
The legislation would have put an end to lawsuits against the Maryland Medical Cannabis Commission by minority-owned medical cannabis companies who say the commission did not follow the law which requires regulators to "actively seek and achieve" racial and ethnic diversity in the industry.
A group representing the 15 companies approved for preliminary cultivation licenses applauded the defeat of the legislation.
Rick Abbruzzese, a spokesman for the Maryland Wholesale Medical Cannabis Trade Association, said the decision allows the companies "to move forward." They argued that two of the approved companies are minority-owned and another is led by women.
"Our members never lost focus on the primary goal: getting medical cannabis to Maryland patients, hundreds of whom stepped up in Annapolis to make their voices heard," he said in the report.
The legislation would have also put an end to the MMCC, which chairman Paul Davies said would have resulted "in a delay in the implementation of the program."