Maryland: Marijuana Trafficking Ringleader Sentenced To Nearly 16 Years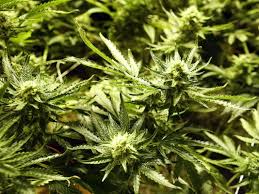 By Derrick Stanley
Hemp News
A federal judge sentenced a convicted Maryland marijuana dealer to nearly 16 years in prison Monday.
Matthew Nicka, 43, of Baltimore was sentenced to 188 months in prison and five years of probation for his role as a ringleader in a huge drug trafficking ring. He is also ordered to pay a $15 million judgment.
He and his wife Gretchen Peterson were arrested in August 2013 in Canada on a 2010 indictment. Co-conspirator David D'Amico was extradited from Columbia. Both have been convicted.
A search warrant was executed on Nicka's home in Baltimore in March 2009, when agents seized more than 80 pounds of marijuana, $20,000 in cash, 31 cell phones, documentation for a $450,000 plane purchase, tally sheets showing $14.5 million in drug sales, four money counters and fake IDs.
Prosecutors say the trio and co-conspirators transported marijuana from California and Canada to warehouses in Maryland by train, plane, and tractor trailer, where it was divided for distribution in Maryland and elsewhere.
Including the three, 15 people have been convicted in this case. The other 12 have already been sentenced to little more than 10 years each. D'Amico was sentenced to 10 years in prison and ordered to pay a $1 million judgment. Peterson has agreed to a plea deal that, if accepted by a judge, will see her serve between 7 and 12 years in prison. Her sentencing is set for Sept. 8.