Arkansas: Medical Marijuana Cultivation Licensing Fee Set At $100,000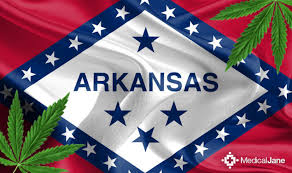 By Derrick Stanley
Hemp News
The Arkansas Medical Marijuana Commission has decided on a fee of $100,000 for those wanting to obtain a license to legally grow medical cannabis. This is in addition to the $15,000 fee just to apply for the license.
Commissioner Dr. Carlos Roman argued for a much lower fee of $15,000, saying he didn't want to keep a large part of the population from being able to obtain a license because of the $100,000 fee.
On the other hand, Commissioner Travis Story pushed for an even higher fee to be set at $185,000. His argument was that he wanted to ensure that businesses wouldn't quickly go under and shut down.
Arkansas passed a law legalizing medical marijuana in November. It allows patients with certain qualifying conditions to receive a recommendation for medical cannabis from a physician.
Medical cannabis dispensaries are expected to be open in the state sometime next year.