Latin America: Mexico Legalizes Medical Marijuana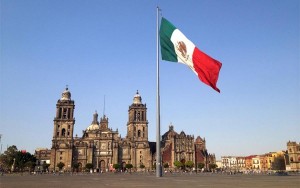 Under the new law, cannabis cultivation for medical and scientific purposes are not punishable
By Michael Bachara
Hemp News
In 1920, Mexico banned the production, sale, and recreational use of cannabis. Yesterday, Mexican President Enrique Peña Nieto published an official decree that makes medical marijuana legal in Mexico. The historic change in policy, which passed Mexico's lower house in parliament with a 374-7 vote on April 28, opens the door for medicinal cannabis as an option to treat ailments.
The bill will authorize the Health Ministry to create regulations around medical cannabis and the production of related pharmaceuticals. Under the new law, cannabis cultivation for medical and scientific purposes are not punishable.
The recent passing of the bill in parliament was publicly endorsed by Mexico's Secretary of Health, Dr. José Narro Robles. Robles stated, "I welcome the adoption of the therapeutic use of cannabis in Mexico." (Robles's official Twitter post read, "Me congratulo por la aprobación de la iniciativa del uso terapéutico de #cannabis en #México, por parte de @Mx_Diputados y @senadomexicano — José Narro Robles (@JoseNarroR) May 2, 2017" )
Although cannabis legalization advocates celebrate the law, they are calling on the government to do more to end the war on the herb. Sen. Miguel Barbosa said the legislation was "well below the expectations of society." Sen. Armando Rios Peter called it a "tiny" step away from a failed drug policy.
In the new law, Mexico's General Health Council must be made aware of the therapeutic or medicinal value of the product being produced, before any potential therapy or drug is created.
"The ruling eliminates the prohibition and criminalization of acts related to the medicinal use of marijuana and its scientific research, and those relating to the production and distribution of the plant for these purposes," stated the Lower House of Parliament, known as La Cámara de Diputados.
Photo Source: Marijuana Times