Mexico: President's Signature Will Legalize Medical Marijuana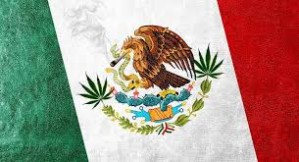 By Derrick Stanley
Hemp News
Mexico's lower House of Congress passed a bill Friday that will legalize the use of marijuana for medical and scientific purposes, according to a report from Reuters. The Senate approved the measure in December and now it goes to the desk of President Enrique Peña Nieto, who is expected to sign it.
"The ruling eliminates the prohibition and criminalization of acts related to the medicinal use of marijuana and its scientific research, and those relating to the production and distribution of the plant for these purposes," the Lower House said in a statement posted to its website.
A bill that would legalize possession of up to one ounce of marijuana in Mexico was introduced more than a year ago but has been stalled in the Senate.