Michigan: Cannabis Legalization Campaign Seeks To Gather 252,523 Valid Signatures To Qualify For November 2018 Ballot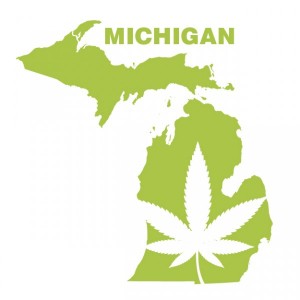 Personal grow limits and cultivation of hemp are included in the bill
By Michael Bachara
Hemp News
On May 18, the Michigan State Board of Canvassers approved the language of a cannabis legalization initiative for the November of 2018 ballot. If passed, the progressive initiative would legalize personal possession, cultivation and use of limited amounts of cannabis for adults 21 and older. It would also tax cannabis with a 10 percent excise tax and 6 percent sales tax.
The proposal sets up three classes of cannabis growers: those who can grow up to 100 plants, 500 plants and 2,000 plants.
The proposal allows for the cultivation of industrial hemp. It also leaves the state's current medical marijuana statute in place. Under the proposal, medical marijuana and recreational marijuana could be sold at the same location.
According to Attorney Matthew Abel, Executive Director, Michigan NORML, "The law would have a twelve plant limit per person and a twelve per household cap. It will allow for industrial hemp cultivation, processing and sale in Michigan, tax free."
"Michigan is ready for legalization," Abel told Hemp News. "It is time to end the damage from prohibition."
In a statement from Coalition to Regulate Marijuana Like Alcohol Spokesperson John Truscott, "Our campaign will make Michigan a national leader by creating responsible regulations that will end the waste of law enforcement resources that goes into enforcing Michigan's outdated prohibition laws while also creating jobs and generating much needed tax revenue for our state."
Local governments would get to decide whether or not to allow these businesses within their boundaries. The state Department of Licensing and Regulatory Affairs would regulate those businesses.
"Communities that don't want these kinds of businesses in their communities can say no," said Jeff Irwin, a former member of the House of Representatives and political director for the Coalition to Regulate Marijuana Like Alcohol.
Cannabis will be subject to taxes: a 10 percent excise tax on retail sales plus the regular 6 percent sales tax. The coalition estimates that the industry, when matured, would bring in more than $200 million in revenues to the state.
Revenue would go to K-12 schools, road repairs and participating cities and counties.
The Coalition to Regulate Marijuana Like Alcohol (RMLA) must collect 252,523 valid signatures from registered Michigan voters.