Michigan: Proposal to Legalize Cannabis on Pace to Make 2018 Ballot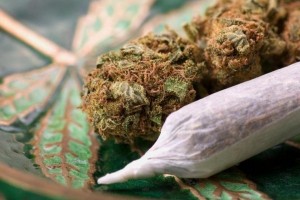 By Michael Bachara
Hemp News
A ballot initiative to legalize cannabis for recreational use in Michigan is gaining momentum as the group raises more money and claims to have gathered more than half of the signatures needed to put the issue before voters in 2018.
The proposed law would decriminalize the possession of 2.5 ounces of marijuana in public and allow for up 12 plants to be grown per household.
"This is the most responsible way to regulate marijuana," said Josh Hovey, a spokesperson for the coalition. "There are already those out there who are operating medical marijuana business. Burying our heads in the sand and ignoring the adult-use side of the marijuana market isn't going to solve any problems."
The group is paying for a massive network of signature gathers across the state and others to check the signatures and verify their legitimacy.
"We're really encouraged by the outpouring of support that we've received," Hovey said. "The campaign continues to get emails and phone calls every day from people around the state who realize that marijuana prohibition has failed."
Jeff Irwin, the committee's political director, and a former Ann Arbor state representative, said the revenues the state will collect will boost funding for schools and fixing state roads.
"Prohibition has been a massive, costly failure," Irwin said.
Photo Source: Medical Daily