Michigan: An Introduction to the THCF Clinic
By Michael Bachara, Hemp News Staff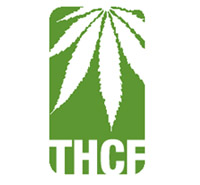 The Hemp and Cannabis Foundation is a 501(c)3 non-profit organization that helps qualified medical marijuana patients inform and empower themselves to become legally protected.
THCF Medical Clinics have helped thousands of patients in eight states qualify for medical cannabis programs. Our medical doctors and knowledgeable, caring support staff can help you inform yourself about all aspects of your state's programs and laws, and negotiate through the process of becoming a certified medical cannabis patient.
Under state law in Oregon, Washington, Colorado, California, Nevada, Montana, Michigan and Hawaii, the following conditions qualify for medical marijuana permits: Chronic Severe Pain, Chronic Muscle Spasms, Multiple Sclerosis, Glaucoma, AIDS/HIV, Cancer, GERD, IBS, Asthma, Arthritis, Cachexia, Hepatitis C, Crohn's Disease, Chronic Nausea, Seizure Disorders, Parkinson's Disease and many others.
Before you visit the clinic – BECOMING A PATIENT
Our physicians require that each patient have current medical records that document the existence of one of the conditions for which medical marijuana is authorized under their state law. You must either obtain your medical records yourself (which may involve a fee) and bring them in to us, or you may authorize that your medical records be faxed or mailed to one of our offices.
Since our doctors are consulting with patients solely about their qualification for medicinal cannabis, and can not act as a patient's primary physician, we require that all of our patients have at least one other current physician.
Three Key Steps to Setting an Appointment:
Step 1: If you are a NEW PATIENT, in order to schedule an appointment you must first have:
A) CHART NOTES (The notes your doctor keeps in your medical file.) The records need to be current within the past three years and must pertain to your qualifying condition. We only need chart notes from 2-3 recent visits on your condition. These can be UP TO three years old. For example, if you saw the doctor in September of 2006, those records could be used until September of 2009. Please do not send older documents unless requested.
B) CHART NOTES must be from an MD (medical doctor) or a DO (doctor of osteopathy). Oregon patients may be able to use records from a NP (nurse practitioner). In other states, our doctors cannot use records from a NP or PA.
C) Any recent MRI or x-ray REPORTS (not required, but desirable if applicable). Please don't send the film, just the report.
Step 2: You can have your doctor's office fax or mail your medical records to us directly, or send them in yourself. In either case, we need the documents and YOUR telephone number. Note: Please BE SURE to clarify with the doctor's office that you only need 2-3 visits of chart notes pertaining to your qualifying condition, NOT your entire medical record. We love trees and don't want to kill any more than necessary. Also ask your doctor's office to include your phone # with the fax.
Please fax medical records to: 503.235.0120 or deliver/mail them to your local THCF clinic.
Step 3: Wait for several days for us to review your records and contact you. If you don't hear from us after that time, contact us by phone:
Call Us Toll-Free - 1.800.723.0188
What to Expect at Your Appointment or, The Eight-Fold Path of the Medical Marijuana Permit-Holder:
1. Check in when you arrive for your appointment. We must copy your state identification card for our file, pull your medical records, and create our THCF medical file.
2. You will fill out an extensive seven-page questionnaire if you are a new patient or a two-page questionnaire if you are a returning patient. Then, write your name, info and current date on top of several forms that are your medical records, and fill in any applicable state forms.
3. We have 20 minutes of video to orient you to your state's medical marijuana law, its program, and the use and cultivation of medical marijuana, including alternatives to smoking, such as vaporization. This video will answer most of your questions and is accompanied with printed support material and notes. Prior permit-holders/returning patients may skip this step.
4. You will then meet with our staff person, who will answer any remaining questions you have about medical marijuana. You pay our clinic's fee here. You also receive information about medical marijuana resources in your community from the Michigan Medical Marijuana Association who assists patients while they wait by answering questions, briefing patients about the law and how to stay within it. The MMMA will introduce patients to their online community and try to make patient wait time a learning session. The goal of THCF and MMMA is to prepare patients to be knowledgable and responsible users of medical marijuana .
5. Next, you see a Nurse Practitioner, or Registered Nurse, who conducts a non-invasive physical exam. No bodily fluids are taken. The nurse documents the results of the exam.
6. You will then meet a Medical Doctor who specializes in cannabis, cannabinoids and their medical efficacy. The doctor must review the physical exam, read your medical records, determine your qualifying condition(s), and write several pages of medical records, then fill in all necessary state forms for your medical marijuana permit.
7. We must make copies of all these forms and medical records for you and for your file at our office.
8. You will receive your originals and copies of your state medical marijuana permit forms and your medical records. We have an informational form we call the "Now What?" form, which explains what you must do when you leave and how to renew your permit next year. There is a brief exit interview and you will be ready to go.
THCF Medical Release Cover Sheet | THCF Medical Release Form
Source: An Introduction to the THCF Clinic