Minnesota: Medical Cannabis Patients Report Benefits In Department of Health Study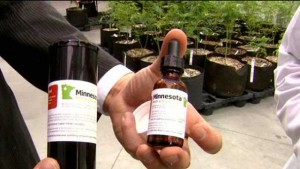 Majority of Minnesota Medical Cannabis Patients Saw Benefit in Program's First Year
By Michael Bachara
Hemp News
Based on patient surveys and other data, a significant number of patients who used medical cannabis during the first year of Minnesota's marijuana program reported benefits, according to the Minnesota Department of Health.
Less than a quarter of patients who participated in the study experienced negative side effects from cannabis.
The MDH study draws on data from survey results as well as enrollment, purchasing, and related health information to describe the experience of patients using medical cannabis from the program's start on July 1, 2015, through June 30, 2016.
"Based on this evidence from the first year, Minnesota's approach is providing many people with substantial benefits, minimal side effects, and no serious adverse events," said Health Commissioner Dr. Ed Ehlinger.
In a statement from the Minnesota Department of Health, "Patients responded to a survey question asking how much benefit they believe they received from using medical cannabis on a scale from 1 (no benefit) to 7 (a great deal of benefit). Across all patients, 64 percent indicated a benefit rating of 6 or 7. In the area of symptom reduction, patients achieved at least a 30 percent reduction in symptoms (an amount considered clinically meaningful) for conditions including seizures, Tourette syndrome, Crohn's disease and muscle spasms."
The study found, for most symptoms, between half and two-thirds of patients who achieved clinically meaningful improvement also retained that degree of improvement over four months. A small but important proportion of patients, 9 percent, indicated little or no benefit with a rating of 1, 2 or 3.
Using the plant form of the drug is banned in Minnesota, which means no smoking or vaporizing the material is allowed. The state limits the availability of marijuana pills and oils to patients with 10 severe conditions.
Last summer, Minnesota added chronic pain to the list of conditions, which allowed additional patients to become part of the new program.